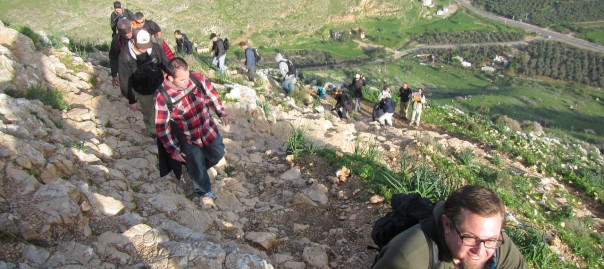 A Journey of a lifetime Jan 1
On January 8-18th of 2014 a group of 55 pastors, teachers, students and spouses (in association with GTI tours and Hume Lake Christian Camps) from different churches and schools throughout the United States will be traveling together on a once in a lifetime study tour of Israel.
We invite you; friends, family, coworkers and church congregations to follow this blog and journey together with us as we open the Bible and ask God to reveal himself to us through the context of the land in which it all took place. Our hope and prayer is that through the investment of this trip these men and women will come home with a deeper passion for God's word and in return invest that back into you. We ask that you would please keep us in your prayers as we begin this journey.
Once the trip starts on the 8th we will be updating daily so check in often or subscribe to the e mail feed to see updates on what we are experiencing and learning.
Rich Ferreira
Trip Leader