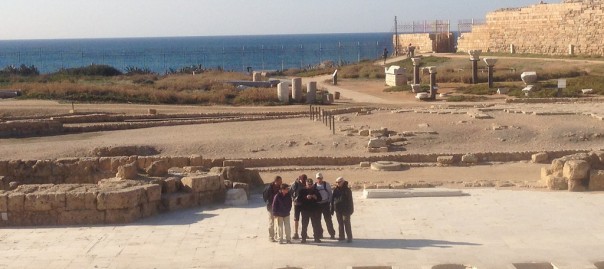 The Sea of Galilee Jan 8
We encountered strong winds on our boat ride across the Sea of Galilee early this morning. It was easy to imagine Jesus and the disciples in this setting. We were encouraged to "get out of our boat" and follow Jesus wherever leads.
Feet back on the ground, we headed up the side of Mt. Carmel. (Is there any direction other than up?!) Although Elijah made two round trips, followed by a 26-mile run to Jezreel, once was enough for (most of) us. Elijah was wholly committed to God. We also want to give ourselves wholly to God and live for Him in the strength of the Holy Spirit.
Kathy Franje
Today's Photos