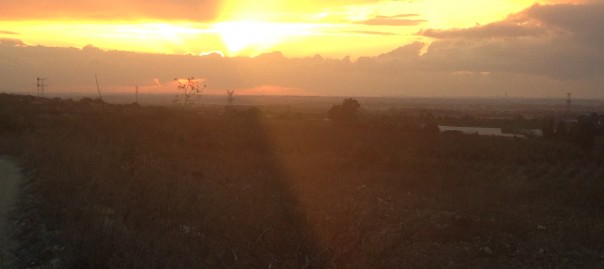 Getting There and Getting Going Dec 10
We all arrived to New York and have met up with Sam (our friend, Old Testament expert and teacher) and his wife Eileen Meier as they flew in from Ohio. Everybody is excited to finally arrive in Israel! Thank you for your continued prayers, we covet them as we travel.
Not wanting to waste even a minute of Israeli daylight, we headed out to our first stop this evening even though we only arrived late this after noon. We were rewarding with great teaching and an even greater sunset overlooking the site of Gezer. (Learn more about Gezer)
We're looking forward to waking up tomorrow (10 hours earlier than our internal clocks will want to) and discovering what our first full day in Israel has in store for us.