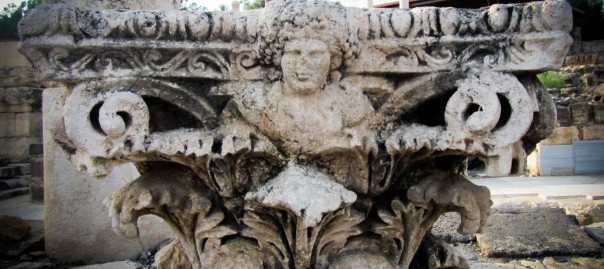 Day 3 – Follow Jesus or Follow the World Nov 5
It was another spectacular day.  A few of us were down at the Dead Sea floating away at sunrise.  Great way to start the day, and since it was scheduled out of yesterday, some of us did not want to miss the benefits of the salt water. Refreshing, rejuvenating, and very fun!
After a fabulous breakfast, we boarded the bus for Ein Gedi.  Ein Gedi is where David hid from Saul, when Saul wanted to take his life. It was a beautiful place.  Waterfalls, pools of water, green and lush vegetation, Hybex (very cute praire dog like animals), Ibex (like deer only curved thick horns).  Showed us that God not only provides, but sometimes He provides beyond our wildest expectations!
Back on the bus and off to Qumran, where the Dead Sea Scrolls were found.  Most of the group took the treacherous  path up the mountain to look into an empty cave but a few of us had a real adventure.  We met a large group of Indian men and women on tour to Israel from southern India and were able to share our faith in Jesus.  Then we went through the Dead Sea Scrolls museum and Imax movie. Fabulous and very informative.  It helped us really understand what right down the road, at the Jordan River,  John the Baptist  was saying to the crowds.
Lunch and a short, short, time of shopping in the Qumran restaurant and gift shop.  All the woman will be beautiful when we get home or a short time after because Dead Sea beauty products were a big seller.
We then went on to Beit She'an.  It is a Roman/Byzantine ruin that is being restored by the Israel government.  If you look in your Bible maps and see an area called the Decropolis, Beit She'an was one of those ten cities. It had anything and everything anyone would want materially.  Roman baths, saunas, public toilets, theatres, country clubs, pools, shops of every kind.   Many early Christians lived in or close to these Decropolis cities and the disciples visited them to teach the Gospel.  It was the age old problem then as it is now… follow Jesus or follow the world.
Then on to the Sea of Galilee and on to Tiberias.
Food is great, beds are soft, I am tired after another long day.  I hear tomorrow is the most grueling and challenging yet so I will sign off with the same message my sisters camera gave tonight…Battery Exhausted!
Today's Photos