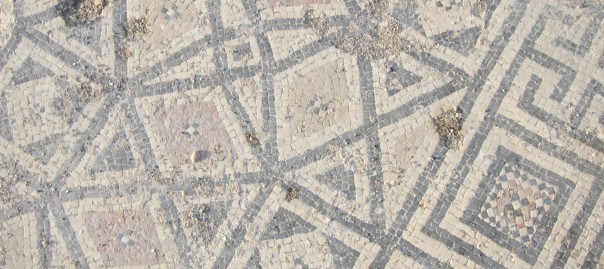 Day 8 – Where do we go from here? Oct 29
It's 10:30 in the evening and we have just returned to our hotel in Jerusalem after walking through the Old City for the past 2 hours. But I 'm getting ahead of myself…let's begin at the beginning of the day.
Open my eyes that I might see
Glimpses of truth Thou hast for me
Place in my hand the wonderful key
That shall unclasp and set me free.
Silently now I wait for Thee
Ready my God Thou will to see
Open my eyes illumine me, Spirit of God.
6:00 wake up call, 6:30 breakfast, 7:00 by the Sea of Galilee for devotions. This is our last morning to enjoy the quiet beauty of the Sea. Marty reminds us that God has a reason each of us is on this study tour. What are we going to do with what we've been taught and where do we go from here? As we learn more and more each day, there is an unsettling going on through the group with our lives back home. But no more time to ponder that because I believe I just heard Teri or Marty say "Come Friends" and we like little ducklings fall in line and follow our leaders for another day of hairpin turns (done expertly by our wonderful driver Asher), mountains to climb, sites to see, and great lessons all along the way.
First stop of the day – Nazareth. Marty takes us to the Precipice, a very high hill, to help explain how a stoning would happen. We're told in the text there have to be 2 witnesses to the sin. The person is given a chance to confess and repent – but this will not stop the stoning. The 2 witnesses then bind the person's hands and feet and throw the person over the side of the cliff, which is at least 18 feet high. Then all others who think this person is guilty start throwing stones. Being where we are really brings the point home. After Paul was stoned in Acts 14, they dragged him outside the city walls thinking he was dead, but Paul got up and went right back into the city. He didn't run away – he went back to continue the work he started. What about us? If we don't like what we hear or what's being done, do we avoid the situation at all costs or do we go right back into the game to fight some more?
While on the mountain, another group arrived and started praising, praying, and singing songs to God with such enthusiasm it totally stopped our lesson by Teri. What a contrast to our group, sitting quietly, listening and not making a move. Where on earth is our enthusiasm like that? How did we become the "frozen chosen" and why don't we care that we are? This group was from Nigeria where persecution for their faith is common. What an eye opener for us. "Come Friends", time to move on.
From there we travel down the hill (trust me it's either up or down…no level ground) and stop at a tomb by the side of the road. We crawl inside, sit, and Marty gives us a lesson on tombs. Each tomb was owned by one family and could cost as much as a home. We read the story of Joseph of Arimathea giving his tomb for the burial of Jesus and the resurrection story. Sitting in a tomb makes that come to life in a very special way. Once this tomb was used for Jesus, it couldn't be used for Joseph's family. What a generous thing he did. How generous are we toward God? Do we just give of our excess? So many questions, but once again, "Come Friends" it's time to move on.
Next stop Mt. Carmel. Yep – the mountains keep getting higher and higher as Dale is finding out. Once again after walking out to the very edge of the mountain and choosing a stone seat, we're ready for our next lesson. We are overlooking the Valley of Jezreel. This is where Elijah takes on the 450 prophets of Baal. How big is our God? Elijah did many things and was a great prophet, but he was a man just like us. In II Chronicles 16:9 the text says God looks to and fro throughout the whole earth looking for someone who is fully committed to Him so He can strengthen them. Would He choose us? "Come Friends".
Next stop, Caesarea. What a city this was. Another one of Herod the Great's and a huge, beautiful seaport. The entire city was covered in white marble. Strong, beautiful, modern, with everything you could possibly want. But once again it was built by man for his own pleasure with many gods. 70 AD – Rome destroys it and throws it into the Mediterranean Sea. What are we building with our lives? Who are we building for? Ourselves, which will be destroyed in seconds, or are we building for God which will never be destroyed. There are only two things that will last; the Word of God and our souls. "Come Friends".
Final Stop – Jerusalem which we will explore for the next 3 days. It is now 11:40 PM and wake up tomorrow is 7:30. So "Come Friends" Next stop is bed.
Shalom,
Cindy and Dale VanderWall
Trip Participants
Today's Photos