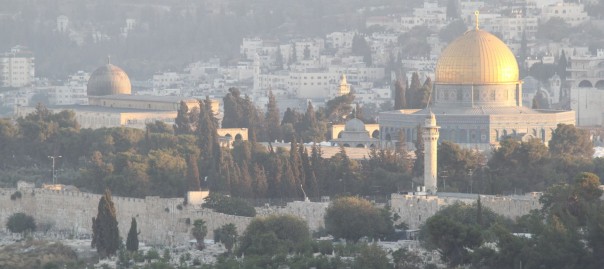 Day 9 – The Walk Jul 28
The day was long and hard at times and we are all very tired, so this post will be short…
Chris began our day with a devotional on taking one step at a time as we climb the mountains of Israel and as we walk through life.
On to Mt. Carmel.  This is one of the most difficult climbs of the trip, but the top is rewarding.  We learn of the passion of Elijah and ask G-d that we might have that same intensity.
On to Caesarea.  This is another of Herod the Great's creations.  Again, it is truly remarkable to see the things that he was able to accomplish, but while pieces of his broken palace wash up on the shore of the Mediterranean, the Kingdom that Jesus proclaimed lives on.
Finally, we set our faces and the bus towards Jerusalem.  We enter the city and find a breathtaking view of the Temple Mount from Mt. Scopus at Hebrew University.  A few of us decided to walk into the old city and find ourselves at the Western Wall at the close of the Shabbat celebration.  It also happened to be Ramadan and the streets were more than packed.  The walk into and out of the city was total chaos, but there was a calm peace at the wall.
Today's Photos