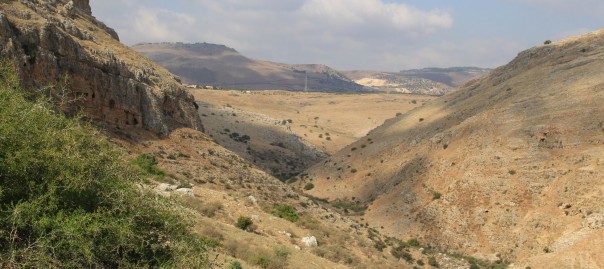 Day 8 – The Very Same Path Jul 25
It's starting to feel redundant… Today was awesome!
The day began with a devotional from Ryan, speaking of prayer and connection with G-d. From here, we promptly drive around the Sea of Galilee to climb a mountain that we devote to a day of prayer. Mt. Arbel is very big and very steep. This is one location that we can easily assume to be a quiet and solitary place in the time of Jesus, as well as most likely on the path to Jerusalem from the orthodox triangle. The likelihood that Jesus walked this very same path up the mountain is decently high. On the way up, we begin to discuss the people that taught us to pray and the necessity of communing with G-d in both the light and dark times of life. At the top, we spent time praying through Psalm 23 and took a few fun group pictures. The way down is steep and challenging, but again demonstrates the need for prayer and trust that G-d has us.
This afternoon we visited the town of Zippori. This very Hellenistic city was built by Herod the Great and, later, his son as an administrative center to the region. It lies only a few short miles from Nazareth and the likelihood is again high that Jesus walked these streets. Joseph is described as a tekton, or stoneworker, and Jesus probably learned his father's trade growing up. Zippori was built at the time of Jesus life. In between Nazareth and Zippori, there is a large first century rock quarry and it is easy to imagine that Joseph and Jesus worked in that quarry, bringing the stones into Zippori to build the grand Hellenist city.
Finally, the day ended with a couple of treats. First, after a short souvenir run, we went out to be shown onto a boat. We climbed on and rode the all the way across the sea. It was a gorgeous and fun experience. Next, we had a special dinner at a fish restaurant down the road form our kibbutz. Most of us had the fried Peter fish and it was worth it if only for the laughs of the appearance of our dish. Tomorrow we look forward to another big day.
Today's Photos