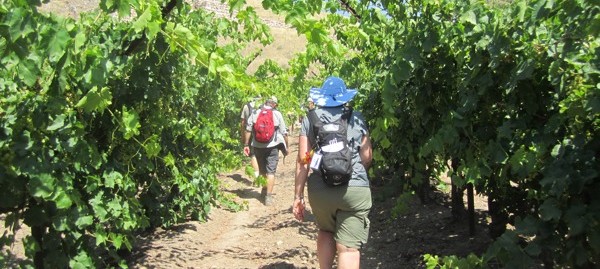 Day 2 – Shade Jun 19
First hike of the day is over the ridge of the end of the world. Or so it feels every now and then.
We have hiked down a rock cliff into the Negev Desert.
As the sun begins to heat up this wilderness, the value of shade and water becomes ever more apparent. We read scriptures from Psalms that speak again and again of God's shade and shadow – a precious resource here in the land of rock and lizards and sun.
Our teacher, Tim, speaks of the presence of God's shade in our own personal wildernesses. "Adonai never promises us health and wealth or always rain…what He does promise is that He will be our tsel (Hebrew for "shade") in the desert."
Perhaps the question to ask is
Not
Why am I in the desert?
But
Why is God with me in the desert?
Other highlights of the day: Arad (ancient city from the Old Testament) where we found ruins of a Jewish temple buried by King Hezekiah back in the day, visiting a Bedouin friend, Hadija, and her family for tea and bread, hiking to the top of the fortress Masada (of old Hollywood fame) where we saw Herod's outdoor swimming pool, gigantic cisterns dug into the rock that stored thousands of gallons of water, and the ruins of Roman army camps dating back to the siege of Masada in 73AD.
Oh, and we ended the day relaxing by the Dead Sea. No big.
-Jenna Keiper
Today's Photos