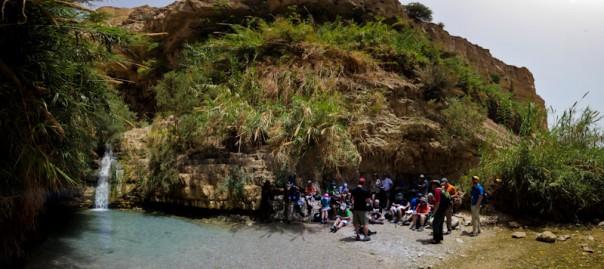 Day 3 – Living Water May 31
Today was a BIG DAY!
We finished the Wilderness, saw En Gedi, and experienced Masada. It sounds simple, but definitely a milestone day for each of our lives.
If you're not familiar with En Gedi, it's the place where David had the opportunity to kill King Saul but did not. We learned about the living water thread that runs through Scripture, because En Gedi is a place where water comes out of the rock…a natural spring. Jesus is our Living Water, and we all drunk deeply from his eternal springs today!
We've already had such a strenuous day that I'm finding it difficult to write the words that would describe it with fairness. Friends, if you can, please come on this trip!
Blessed be our God and Father who provides for the weak.
Shalom
http://vimeo.com/67421251
Today's Photos