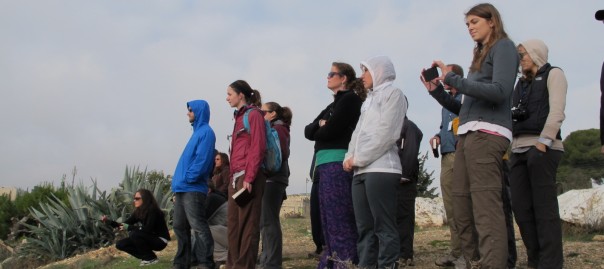 Day 8 – Dot-to-Dot Dec 13
Do you have a minute? Maybe five? If you do, I can try to paint you a picture of our final day in Israel. We visited Bethlehem—David's hometown and the place of Christ's birth. We stopped by Herodium and got a sense of Herod the Great's extravagance. We sat on the Southern Steps of the temple as the Muslim call to prayer echoed on all sides. We walked through the Jewish Quarter and the smells conjured up all kinds of emotion. And then we caught a glimpse of Gehenna—the place of vile refuse that Jesus used to describe hell.
But that's only part of the story. Today I felt joy. I laughed. I groaned. I felt my heart break. I was fatigued. I was challenged. And if you want to know why—just ask me.
This week Marty has been giving us dots—dots he hopes we'll take the time to connect. And he's challenging us all to tell our story well—the story of our time here, and also the story of our journey with God—our lives. Continuing to fill in those spaces is something we're all excited to do as we start our trip home. So ask me, please. I'd love to share. The more time you give me, the more I can tell.
By Amy White
Today's Photos