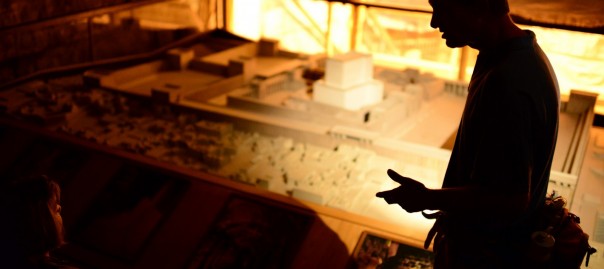 Day 11 – We Made the Land Our Own Oct 11
We've come to the last night of our trip. We had a full day in Jerusalem fitting in all the sites that we missed yesterday.  Today, we felt a certain sense of sadness, knowing that it was our last day and that the community we formed would disperse to go back "home," wherever that might be.  We were challenged by Craig to consider what we'd bring home from this trip.  How do we reconcile all that we saw, tasted, heard and experienced where our lives are transformed more in the likeness of Christ? Marty suggested we come up with Our Story that we could share from this trip.
We went out to dinner tonight and celebrated Susie Reitsma's birthday.  We got final boarding instructions for the international flight early in the morning and headed back into the City to shop and hang out.
We feel blessed beyond blessed for all our experiences.  As Jan Clapper said, we really did "make this land our own."  Thank you for following our journey.  We hope that one day you too can come walk the land of Israel and get to taste the text in a new, rich way.
Shalom, from our new community in Israel.
—Gaynor Lubojasky
Audio from this day
Audio Clip One – Jan
Audio Clip Two – Hart
Today's Photos