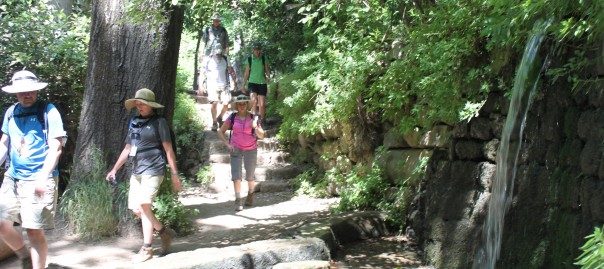 Day 6 – Who Do You Say That I Am? Jun 3
Today we had the opportunity to see vastly different examples of the ancient religious life in Israel.  We started off with the Zealots, who were so passionate for the Torah and the commandments, that they became terrorists who killed to keep their culture pure from idols.  Then we traveled to place that was used as a Roman spa and a center for pagan worship.  The idolatry and worship practices that were practiced there were immoral to the highest degree.  It was at this site, however, that Jesus brought His disciples and asked them the critical question recorded for us in Matthew 16:13-28. "Who do you say that I am?"   There, in that place of idolatry Jesus told His disciples that nothing, including the Gates of Hades, would stop His church from being built.  With two more stops at the ancient city of Dan and the recently discovered Omrit, today was a full and exciting day in Northern Israel.
Each day, God is teaching and growing us in new ways, and we are blessed to have the opportunity to soak it all in.
Today's Photos