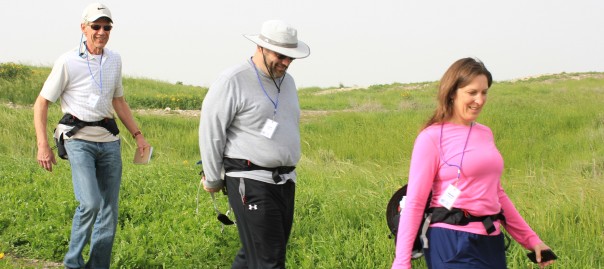 Day 1 – Newborn Families Mar 18
Day One: Sunday March 18: New York JFK departure, El Al Airlines, 7:00 P.M.
Marty Patrick O'Connor (still wearing green after Saint Patrick's Day!) greeted us all at the airport gate and and began our Study Tour with a warm welcome and  heart-felt prayer. He introduced our trip facilitator, Lanny Potts, who promptly put us into 4 people "family" groups. Each newborn family decided on a visible signal to flash each other when the instruction "family check" is called out by Marty or Lanny, thus preventing someone one accidentally being "left behind." Off we went to board and rest up for the Journey!