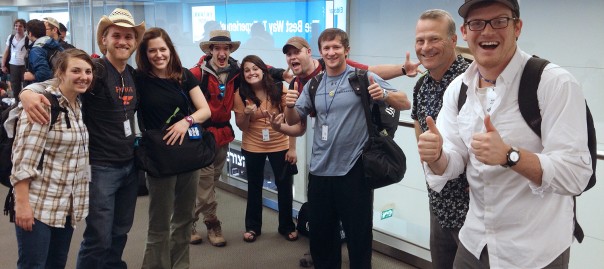 Day 1 – Heart of the Desert Mar 11
Shalom from Israel!
Greetings family and friends! After a seemingly endless journey, we have finally made it to Israel! We had a great day(s) of travel. The flight was smooth, no major problems, no lost luggage, and no one got sick! Thank you so much for your prayers for safe travel. We are glad to be here safe and sound.
After getting on our flight late Saturday, we flew through the night and arrived in Israel at about 5:30 local time. After clearing customs, we met our guides, found our bus and drove two hours into the heart of the desert which is where we will begin tomorrow.
Tonight we are staying in Mitzpe Ramon. Â Tune in tomorrow for lots more pictures and a recap of all that we did.
Lila Tov!