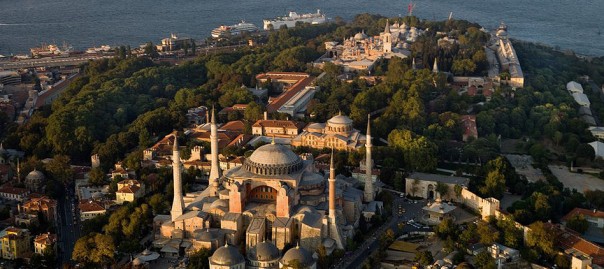 Arrived in Turkey Jan 4
Let's just say that when you fly on a non-American airline, you get a little bit of culture right from the moment you board the plane. Everything from the food to the Turkish coffee to the conversations makes it obvious that we're not in Kansas anymore.
After the long flight it felt good to get out and stretch out legs. Little did we know, GTI worked it out for us to leave the terminal and spend a few hours in Istanbul and have an amazing dinner. That's right, another stamp in the passport! The culture here really is amazing and we've all agreed that a trip back to Turkey is a must.
It's late, but thanks to our Turkish coffee (according to Derek Geer, it's like drinking mud with the potency of 10 energy drinks) we're ready to board our flight that should bring us into Israel about 2am. Keep your eye on Twitter (@gtitours or on the sidebar of this website) to follow the play by play of our travels.
We'll update you when we get to Israel.