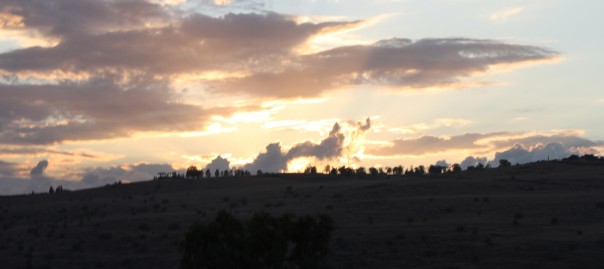 Day 6 – Lacking Nothing Sep 23
We left the desert today passing some of our earlier adventures: the Dead Sea, Masada and Qumran. I recalled the commitments that I made on the top of the peak of Qumran.
My son, Rawley, and I were one of the last sign ups on the trip and I was give then twenty-third Psalm to memorize and say at the appropriate time. As we entered the West Bank, our Rabbi Scott stopped the bus as he had spotted a shepherd leading his flock.  So there in one of the most contentious areas in the world, God was working in us with his scripture. The part of the Psalm that spoke to me most – "The Lord is my shepherd I lack nothing". As an American we expect so much in comparison to our brothers and sisters around the world and we whine when He doesn't meet our physical wants. God only wants our heart and obedience to his word. After leaving the West Bank we passed by Jericho, the oldest city in the world.
We then headed to the Sea of Galilee passing through the city of Magdala into Tabgha, where Jesus fed the five thousand. This area has the only fresh spring that runs into Galilee. Then the wind began to blow and the rain started coming down.  When we reached Chorazin, part of the Orthodox Triangle, not just one rainbow appeared but two!!! God's promise to Noah was presented to us in all of its glory! We are now walking where Jesus walked!
We continued to learn about community and our relationships with each other. Rabbi Scott presented the story of the Apostle Phillip and what he gave up proclaiming Christ. Another lesson – what am I willing to endure in defense of the Gospel?  Our day ended at the northern part of the Sea of Galilee at the Ein Gev Kibbutz.
–Ron Mitchell
Audio from today
Photos from today