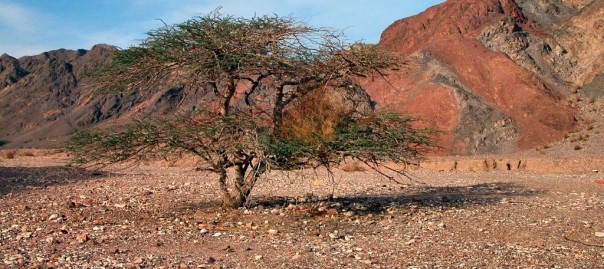 Day 4 – Beauty of Negev Sep 21
Today was another fabulous day learning about the beauty of the Negev (Sinai) desert. We trekked, more like wandered, through some relatively flat territory (yeah knees), came upon the remnants of an area used to mine and smelt metals, mainly copper. To learn of the slave manpower needed to find and transport wood to this area, where none is available, to fire the mechanisms needed to smelt the rock from the metals, is mind boggling. We left that area, with "trash" rocks in hand, and climbed a significant mount, where our Rabbi invited us to ponder the sins in our lives, and determine what we wanted to leave behind, in the form of throwing our rock over the cliff on the mount. This pilgrim left a significant piece of who I am on the mount.
After lunch, we were privileged to witness a Tabernacle, created in the desert, as a means of giving us the history of the purpose, and scope of the Tabernacle. The woman who presented the story and scripture associated with the creation of the Tabernacle was truly a witness of God – so inspired, overflowing with biblical knowledge and grace.
We then trekked to a lone Acacia tree, large enough to provide shade for all of us, and there our Rabbi imparted his knowledge of drawing honey from a rock. He invited us to share our experiences of taking something sad and drawing from it something good. The stories shared were humbling, and opened the hearts of many of us to share our lives with one another.
The story of this place is amazing. We are blessed to be led by a Rabbi who is beautifully enlightened, and able to paint pictures of the power of Israel itself, and the overriding nature of our God in all of this experience. The power of our group is uplifting. We are making lifelong friends, with each step of our venture in this holy land.
Love…
Jim Burgess
Audio from Today
Photos from Today