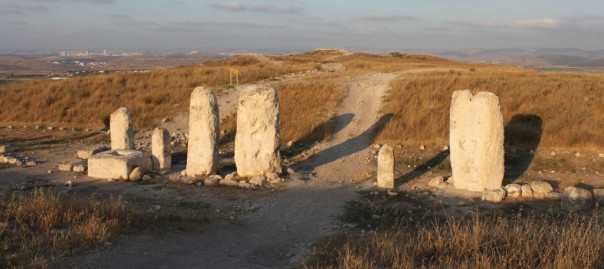 Day 1 – The Journey Begins Jun 17
Today marks the beginning of a journey that has been a long-time goal for many of us on this trip.  It started at LAX where we all defied the odds and successfully maneuvered through check in and security.  We are sad to say that 3 of our team mates were unable to join us due to various reasons.  In Philly, there was no time for Philly cheese-steak sandwiches, much to doc Hanson's chagrin, as we literally ran through another security checkpoint and into a room that felt more like a holding cell for cattle. (no bathroom)  As we headed into the night, many fortunate souls were able to sleep in upright positions, and the rest of us rattled around listlessly wishing we could join them in dreamland.
Upon arrival into Tel Aviv, we finally met the illustrious Ronan (our guide) that we had heard so much about through Rich and Brad.  Many of us were zombie-like but were quickly awakened by the awesome view and cool breeze at Tel Gezer.  It was the perfect way to stretch out the travel kinks and experience our first steps into the Holy Land.  At the first site we sat in a Solomonic style gate and learned about the importance of the gateway into a Tel.  Scripture speaks  of the significance of the gate in terms political leadership, daily business and security for the city.
Next we were all blown away as we sat in the shadows of the great standing stones in Gezer.  We learned that these particular stones were actually one of the Cannaanite high places that Solomon refused to remove as  he was influenced by his pagan wives.  We were challenged to consider what the high places were in our own lives and whether or not we are influencers for Christ in this world as his "lights upon a hill", or whether we are being snuffed out by the power of this world.
As the sun was setting we read Deuteronomy 6 overlooking the Shephelah and the Mediterranean Sea and then were off to an amazing Shabat supper.  We will all sleep well tonight.
Listen to an audio message from Jordana & Sarah
Today's Photos