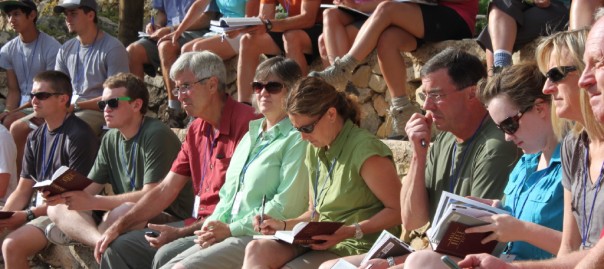 Day 2 – Magnificent Context Jun 18
This second day of our tour was filled with a massive amount of information.  We started the morning with a wonderful breakfast and jumped right into the tour visiting various sites of historical significance. Some of the highlights of this day were Elah Valley (place where young David defeated the Philistine warrior Goliath), a Shepherd's cave in Gath, the Columbarium cave (recognized as an underground Edomite city), Adullam, and Lachish (the last fortified city to defend military advancement on Jerusalem).
At each site visited we were challenged in our Christian walk by various lessons presented from God's word.  Each lesson highlighted the visit to these places of importance. What is so exciting for myself is how being on site where historical events happened have tied things together in a very different way than I have ever seen before in reading God's word.  As an example I might say that reading is wonderful in identifying the historical truths that are in the Bible but to visually place them in their context has been magnificent.
Greg West
Today's Audio
Today's Photos
Today's Photos